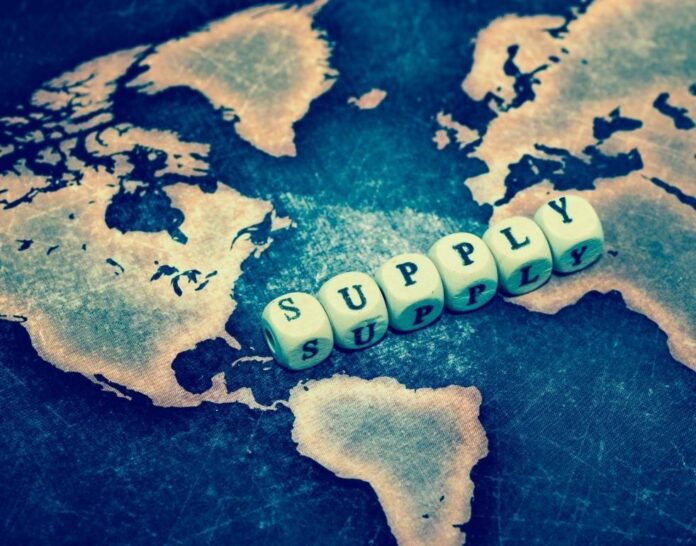 With the increasing competition in the retail industry, there's a growing need for businesses to incorporate the latest technology and tools for their supply chain operations. Most supply chain operations and processes have evolved with innovative technology, promoting greater supply chain visibility.
One of the ways retailers can lead their businesses to success is by streamlining their supply chain processes via supply chain mapping tools. Here's all you need to know about it. 
What Is Supply Chain Mapping?
Supply chain mapping is the process of gathering data about your vendors, suppliers, and other members of your supply chain network for visualization. It means using different supply chain mapping tools to obtain detailed information about the different aspects of your supply chain operations and stakeholders, and creating a supply chain process map to better understand the flow of goods.
Think of the supply chain as a snapshot comprising different informational elements related to your supply chain network and management process. This may include your suppliers' country of origin, inventory management, and other day-to-day operations. The supply chain maps you create can then be used to analyze and strategize your sourcing, packaging, warehousing, shipping, and other processes. Essentially, supply chain mapping helps streamline supply chain management and facilitates supply chain analytics.
So, how can supply chain mapping help your retail business? Let's take a look.
It Facilitates Risk Mitigation
Supply chain mapping is considered an effective risk management strategy. Retailers can easily use advanced supply chain mapping tools and software to detect existing and predict potential risks in their supply chain networks. In doing so, they can take the necessary preventive measures to avoid risky scenarios and negative outcomes. For instance, retailers can better understand the inherent risks within their supply chain operations if they have networks in areas where exploitative practices are common. Using supply chain analytics, they can assess possible risks of sourcing from vendors in those areas and take alternate measures accordingly.
Similarly, supply chain mapping tools give retailers deeper insight into consumer behavior. They can use the supply chain maps and data analyses to gauge the performance of specific products and how certain geographical or sociopolitical trends may affect their operations.
It Ensures Compliance
Supply chain mapping is also an effective way to ensure compliance. More and more organizations are moving toward supply chain visibility to keep track of compliance-related requirements and prevent negative outcomes. Retailers can use customized big data tools and supply chain software to ensure their businesses are compliant with the latest local and international supply chain regulations.
This is particularly necessary for demonstrating how retailers address modern slavery and exploitative practices through their supply chain networks. It goes hand in hand with risk mitigation, helping retailers determine well-thought-out courses of action. By using supply chain mapping tools, retailers can ensure they implement ethical and sustainable practices throughout the different supply chain stages. In doing so, they can also conduct better value assessments and quality assurance to ensure high-quality products are delivered to customers.
It Enhances Brand Visibility
Another advantage of using supply chain mapping tools in the retail industry is that it helps business owners acquire a comprehensive understanding of the different tiers of their supply chain network and processes. This enables them to refocus and re-strategize, implementing more effective practices to streamline supply chain operations. As a result, they're able to gain a competitive edge over other retail businesses offering similar services, boosting brand visibility.
Additionally, supply chain analytics allows retailers to make evidence-based claims about their products. They can be more transparent and candid about their manufacturing and sourcing practices, adding brand credibility and authenticity. This also helps in making their retail business stand out and appear more appealing to target audiences.
It Strengthens Supply Chain Connections
Finally, supply chain mapping allows retailers to build more meaningful, trustful, and long-lasting relationships with the different supply chain network participants. The advanced mapping tools give retailers a better insight into their network operations and activities. It helps them build stronger connections with their vendors, manufacturers, suppliers, and distributors.
Since supply chain mapping encourages transparency, it promotes a greater level of trust between all stakeholders. This can also help avoid miscommunication and misunderstandings along the way, improving relationships and establishing stronger connections.
Supply Chain Mapping Solutions for Retailers
PREDIK Data-Driven provides advanced supply chain mapping tools and software to retailers in the United States. The data analytics company offers various predictive analytics and customized big data-based research tools to help retailers with their supply chain management processes, including location intelligence tools, geomarketing analytics software, customer analytics software, and market intelligence software.
Request a demo today.
Additionally, the company also caters to the supply chain mapping needs of businesses in the e food and beverage, healthcare, automotive, and banking & finance industries.
The author of this guest post has several years of experience in managing and leading supply chain operations at multinationals and is currently associated with PREDIK Data-Driven.
Apart from this, if you are interested to know more about need a Business Address for Rent then visit our Business category.