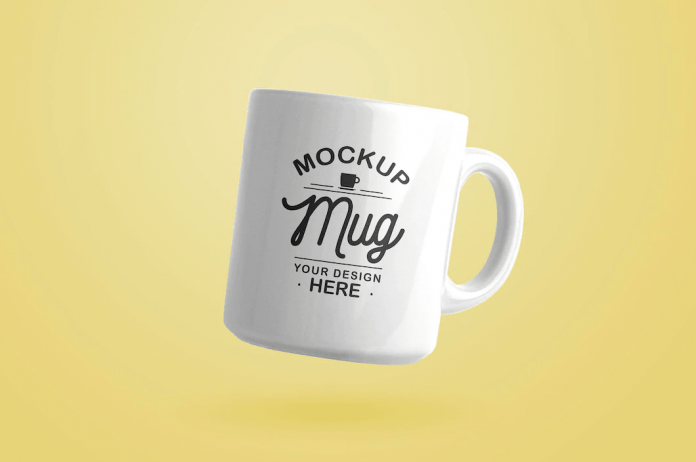 Tell me, honestly, how many of you are emotionally connected with your mugs? Stats show that more than 60% of people are attached emotionally to their mugs. Thus, it's not only about the beverage people are sipping; it's the mug that adds charm to the beverage!
If you plan to start a mug printing business, then there's no need for second thoughts! The demand for mugs is increasing rapidly every day. People are in search of their 'ideal' mug with their favorite designs, quotes, patterns, etc. You just need to provide them with what they want, and sales are all yours!
The only challenge here is what unique element you can provide that your competitor isn't? A sales and marketing strategy is needed here and needs to be tailored in a way that you can stand out in the competitive crowd, and that's exactly what we are going to do here.
I have created a guide for all emerging entrepreneurs who want to start their mug printing business. This guide will assist you in building your business from scratch, and good results are promised!
1. Give the Power of Personalization to Your Customers
As said earlier, you need to provide customers with what they desire, so why not let them design their own mugs? It is as profitable as it is exciting. Give them the power to design their mugs with whichever elements they want on their mugs. With mug design software, you can provide features like a variety of fonts, colors, templates, artwork, clip art, etc. This enables easy designing for the customers. Once they are done designing, they can even share it with their network to take second opinions. After being fully satisfied with the design, they can move it to print. After which, you can simply print the sent files on the selected mugs.
We all know how popular personalized merchandise and gifts are, right? Mugs are an important part of the merchandise and gifting industry. Thus, the corporate industry uses mugs for marketing their business, and people use personalized mugs as gifts to their loved ones.
2. Choose Your Niche
As people have numerous interests, there are a variety of mug types available in the market. You can either provide all or stick to one or two of them. Let's see which types of mugs you can provide to your customers.
One of the most popular mugs is the coffee mug. This type is in great demand, and there's no second thought about selling them. You should definitely consider them in your selling options.
This type of mug is resistant to high temperatures and is easy to clean. Thus, it is ideal for drinking hot beverages. It is easy to clean and looks beautiful, so people use these mugs every time they want to use a beautiful one.
These mugs are usually made of glass. They are used in cafes or restaurants to serve mostly cold beverages. The transparency enables chefs to show their creativity with the drinks they serve.
Nowadays, handmade items are in great demand, and pottery or earthen mugs are used widely to serve any type of beverage, but hot beverages are preferred more to get that earthy scent in the beverage. All the wins! These are environment-friendly and easily compostable, plus they are beautiful.
As the name suggests, it is a mug with the theme of some sport, and you can provide customization on it with the help of a product design tool. This way, people can give a mug with a photo of a sportsperson or team to their loved ones.
A travel mug is ideal for travelers who travel long distances. These mugs allow them to carry hot or cold beverages along with them and keep the beverage hot or cold for a long time.
These mugs are resistant to corrosion and rust. This property makes it best for humid climates.
3. Choose the Correct Printing Method
Like the types, there are a variety of printing methods too. Choose your printing method wisely for the best outcomes.
Direct Screen Mug Printing
Digital Photo Mug Printing
Transfer/ Litho Printing Custom Mug Printing
Dye Sublimation Printing
4. Build an Online Store
There is no need to say this, but having an online store is necessary for any industry, and mug printing is no different. Build an online store with all the basic and desired features. Keep it user-friendly, hassle-free navigation, and rich with features. Don't forget to add the product designer tool to your website or app.
5. Market Your Mug Printing Business
Marketing your mug printing business is easy and tricky at the same time. Easy if you can implement the strategies perfectly, but strategizing is the tricky part. First of all, keep your online store's interface user-friendly. Second, provide personalization without hassle with mug design software, and lastly, build social media presence to let the world know about your mug printing business.
Start with deciding your niche, provide personalization, market your USP, and launch your store. This flow will bring you clarity, customers, sales, and revenue!