One can really make something appealing out of the dull and empty walls. It can allow business owners an opportunity to promote their business. Many ways can be utilized to show the effectiveness of your office, restaurant, cafe, etc. to the customers and employees.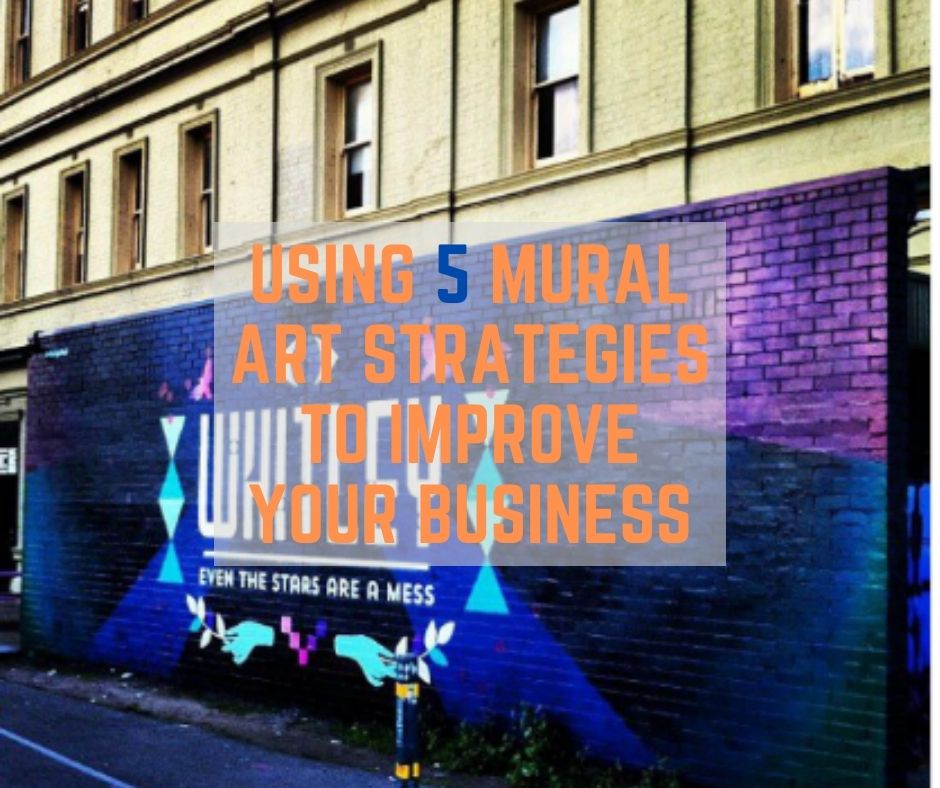 Using mural art for enhancing your business will be very profitable. Beautiful pieces of artwork are actually very impactful and attract many customers to your services. If you want to add color and meaning to your dull and empty walls, there are mural artists for hire available with affordable assistance. They will help you introduce your business goals to all the people.
So, by considering the influence of artwork, you can improve the business in many ways. Keep reading the article to know about them.
5 Effective Ways Murals Can Enhance Your Business
Attracts Customers
Murals are one of the eye-catching forms of art. Many customers are very fond of artwork and show their affection towards them. It grabs attention to the extent that it makes it easy for you to create a good impression about your brand and services. Consequently, it brings around many people to visit your place.
Moreover, everyone knows that customers are very important to help you grow your business. For instance, you are a restaurant owner. So, making an effort for what your services are about in an artistic manner can raise huge customer traffic.
Ask the mural artists to design the interior walls with murals that will match the style of your space. Like, if you have a dining restaurant, dark-colored mural art will be the go-for choice. Bright and bold shades are very ideal for high transformations.
Besides this, if the location of your business is around busy streets, design the exterior walls with beautiful murals. It will be compelling to attract many people passing by to try your services and look more closely at your business.
Motivates Employees
Without the potential employees, your business can not grow. To boost their productivity and achieve the company goals, owners have to motivate all the valuable workers. It is very essential to prioritize their happiness.
Providing a workspace where all the employees can peacefully perform their tasks is something everyone deserves. It is all possible by incorporating the art on the office walls. If the interior of the premises is dull and empty, all the team members can feel discouraged and low. It is because the ambiance contributes to boosting the energy and mind.
Adding the colorful designs of the murals can positively impact one's behavior and mind. An artist for hire is always available to set up appealing pieces of artwork on the office premises with influential messages. These arts will be helpful to motivate the employees to do their duties with enthusiasm. As a result, it will improve their productivity and enhance the business eventually.
Builds Brand Image
Some business owners face challenges in presenting their brand to an audience. However, with the assistance of expert mural artists, one can create an effective statement about their services. It is very important to stand out from your competitors.
Through the appealing mural arts, business owners not only provide their products but also build a base for their brand image. Consequently, in return, many customers will recognize and appreciate your brand. The best services bring more clients which undoubtedly leads to a successful business.
Creates Social Media Attention
Social media is the greatest and fastest medium to extend your business. Whatever you share online, reaches millions of people. So, it will be a perfect idea to add appealing mural arts to your space.
Hire the mural artists and include the artwork in your restaurants, cafes, etc. which can highlight your services. Noticing such colorful art will amaze people, and encourage them to capture the pictures, and share them on the online platform.
Reaching many people will allow you to attract more traffic to your services. In addition, when your business becomes famous, you can create an official page. Include the beautifully captured pictures of the interior look of your space highlighting the murals. In this way, one can show and expand their online presence.
Provides The Affordability
For many business owners, budget is a major concern. How much amount to invest in promoting the brand? Will it be rewarding? So, considering different designs of murals to enhance your business will provide you with better results.
Once you hire mural artists, soon, you will notice huge customer traffic because of the effectiveness of the art. Besides this, there is no need for maintenance as murals are designed using acrylic paints which can hold against the sunlight and any wear and tear.
Summing Up
There is always a great affection and appreciation for mural art as it helps the business create its identity. Through the beautiful artwork, customers get familiar with what the brand and services are about.
Additionally, employees get motivation from seeing peaceful murals all around the office walls. This is how art makes a place in the mind and heart of everyone.