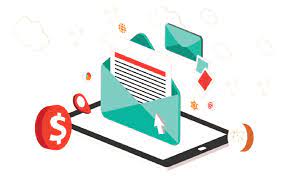 Marketers are always looking for ways to connect with targeted audiences because today's consumer-centric market requires a constant conversation with customers to maintain agility, profitability, and productivity in business. Hence, since the beginning of e-commerce, emails have been the most potent and most effective method of marketing strategy for every industry. Even after the successful progression of various social media platforms, Email Management Software finds ways to strategize email marketing. Additionally, these days businesses lose grip on most of their existing customers because they don't share relevant updates on brands. Email marketing software helps businesses to pay attention to customer behavior and feeds information as necessary.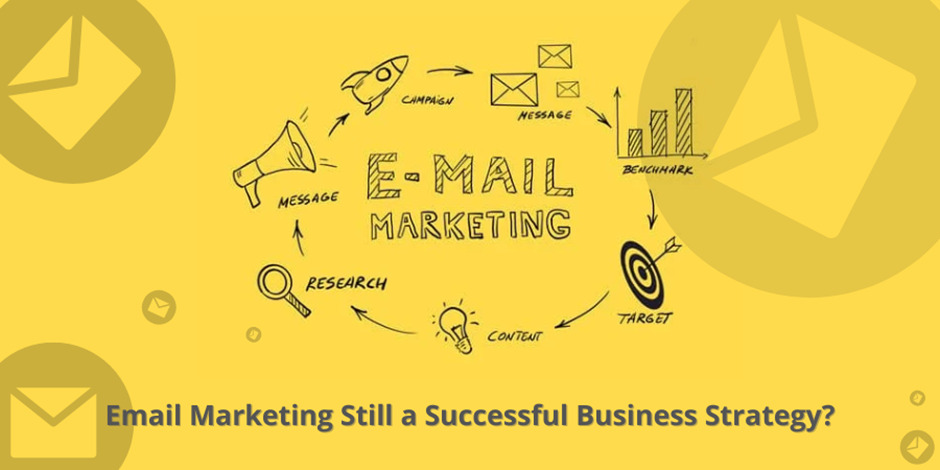 This article will emphasize why email marketing is still a thriving business growth strategy.
What Is Email Marketing?
Email marketing is a digital process, which methodologically analyzes, plans, and executes email campaigns to increase a brand's value in the market. From generation lead and promotion to relation-building and brand building, email marketing serves various purposes. Email marketing is a primary customer awareness, engagement, and conversion approach. It can speed up purchases and drive sales. Email marketing is also critical for information circulation (notifications, alerts for new launches) and inducement (advertising, offers, promotions).
However, large-scale strategies of email marketing campaigns require technological assistance. Strategic email marketing campaigns can achieve their long-term objectives and reach their full potential with the help of email marketing software tools. For example, Triggered emails sent by email marketing software as an automated response to specific customer actions can ease cross-selling brand attempts, reduce cart abandonment or unsubscribing events, and prevent security breaches. Email marketers use a variety of tactics to build faith in customers while giving them knowledge on different products and services. With the help of email marketing tools, brands can send welcome emails to make new customers feel valued. Email marketing tools run an excellent business drive by sending personalized and drip email campaigns such as promotional emails, transactional emails, special offers for your messages, coupons, etc.
"This year's latest statistics on email usage reveal that more than 4 billion people use email and 46% of people choose to check their emails on their phones."
Why Is Email Marketing A Key Player For Any Business?
Email marketing remains the most professional, easiest, cost-effective, and trustworthy marketing mechanism to reach and interact with customers, especially for ecommerce businesses. When emails are sent to targeted audiences with a clear vision and aim, companies earn more subscribers and achieve a higher ROI. Businesses that nurture constructive email lists with secure and stricter subscription options enjoy higher email delivery and opening rates.
The necessity of email marketing from consumers' perspective:
Establishment of brand awareness to reach more and more customers.
Personalized communication mechanisms to reach different audiences.
Propagate diverse content to maintain the interest of customers.
Easy to Build, Monitor & Measure as per customer requirements & satisfaction.
Lead purchase and Retention to convert regular customers into loyal ones.
Feedback reachability to construct buyers' faith in the brand.
How Does Email Marketing Software Help Brands Strategize Growth Plans?
Email marketing tools have become an unavoidable marketing component in the B2B or B2C arena. Brands can use email marketing software to optimize further, streamline and scale up their email campaigns and create more powerful marketing funnels.
1. Reaches Consumers In Real-time:
Email marketing strategized with the latest available tools enables a brand to reach consumers in real-time. Such email marketing also involves personalized touch, which nurtures and improves any firm's sales leads. When emails are given personalized touch, they generate more transaction rates and revenue per email than non-personalized emails.
2. Customized Email Content:
As one of the efficient and economical marketing tools, email marketing software optimizes information, and sends relevant emails to different groups of consumers. E.g., new customers get welcome emails, first purchase offer emails; existing customers receive loyalty reward emails, suggestive emails; and potential customers get attractive emails like, specially for you, special offers, etc. Depending on the personal and general information of different groups of customers, email management software can be used to send out different types of emails on your products and services, including videos, images, and portals directed to shopping apps, newsletters, Call-To-Action, etc.
3. Unique Approach Through Data Analysis
As part of a strategy, email marketing software can keep an active tab on email effectiveness with each customer. Hence, it becomes easier to figure out what works best with an individual customer and approach them accordingly. For example, suppose an existing customer isn't returning after sending promotional emails. In that case, email management software with machine learning and artificial intelligence features can help you develop a unique idea to get in touch with the said customer based on customer activities. E.g., limited period offer emails, special discount coupon emails, no shipping charges on the next purchase emails, etc. New customers might not buy products from businesses in the first go. In that case, email management software is programmed to continuously remind customers to come back by attractive onboard mails like festival offers, best features, reviews & feedback, welcome messages, etc.
4. Integrates With Other Marketing Tools
Email marketing is the classic way to increase revenue and profits. Hence, announcing and introducing your brand's presence on other platforms can generate better customer relationships. Incorporating webinar, live video-chat, online-event announcement, account information on social media platforms, digital invitation, portal links, etc., encourage customer engagement on a higher note. Moreover, with the growing theory of 'out of sight meaning out of mind', it becomes essential for brands to regulate email marketing so that the system welcomes new customers, retains old customers, and holds on to potential customers in the least annoying way possible.
The Bottom Line
Indeed, emails are a powerful tool to market a brand among various customers and to increase customer engagement, sales, and brand image. Many business experts consider it the most robust tool to level up businesses. Hence, it still stands as a successful business growth strategy.