A Food truck is a restaurant on wheels where dishes, snacks or drinks are prepared and sold. These mobile catering services often use terms: 'rolling kitchen', 'kitchen on wheels', 'mobile kitchen' or 'rolling restaurant'. Originally, a Foodtruck was located on the street. However, it is currently possible to reserve these kitchens on wheels for catering your event, company party, and wedding or even for your home.
From a rolling kitchen, the passionate chefs serve their culinary delights and drinks wherever their wheels take them. Most of the Food Trucks have a very creative theme. In recent years, Catering food trucks comparable to pop-up restaurants have been offered.
More and more 'gourmet cooking', synonymous with dishes with refined flavours and attractively presented, takes on the appearance of these kitchens on wheels. However, there are still 'more classic' food trucks with burgers, pizza, pasta, grilled ribs and burritos. Food catering truck is a trend gaining strength: vegetarian and organic dishes.
Recommendations to open a food truck successfully.
Thinking of starting your food truck? Catering truck shares some recommendations so that you can embark on this new path successfully and optimize your budget as best as possible.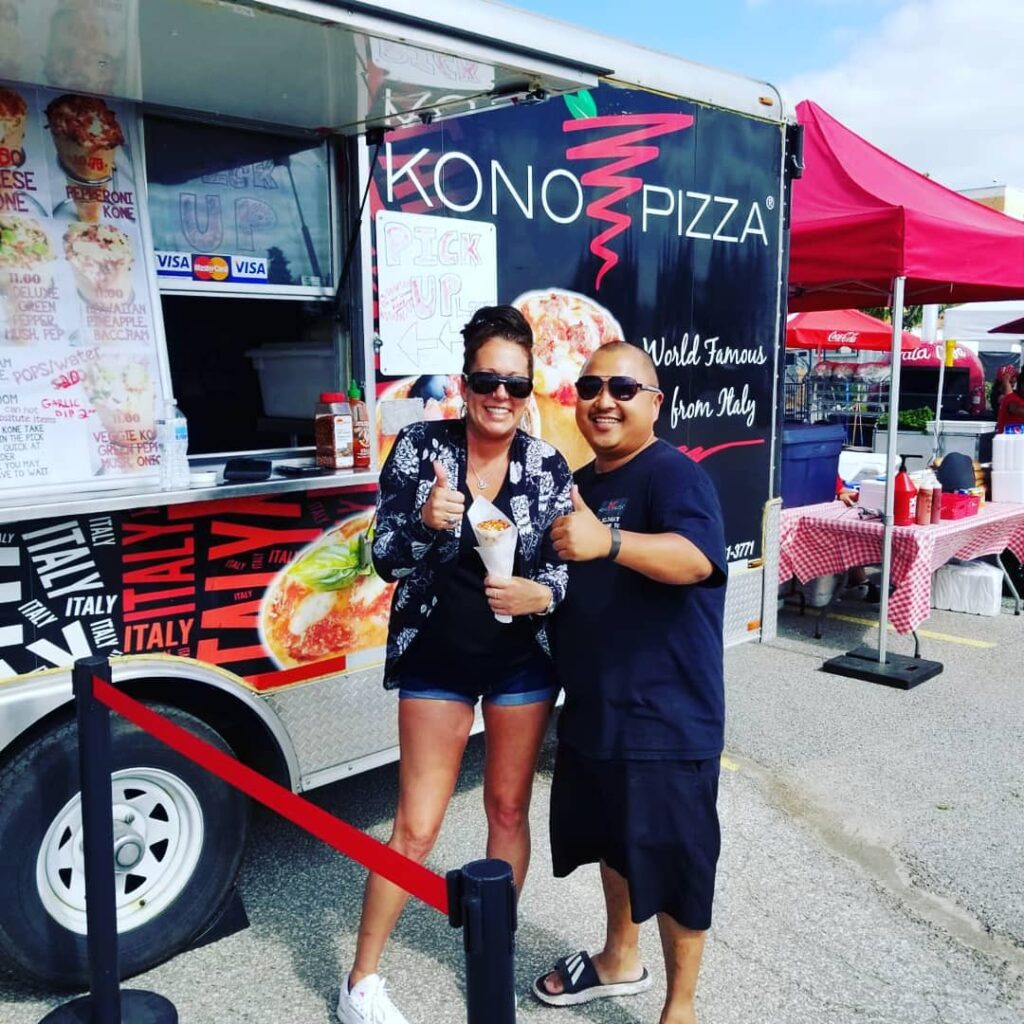 1. First, you must define the menu
A restaurant menu is more than a random list of dishes. A menu has to sell, but it must also represent your brand since it is a reflection of your concept, your style and the quality of your food.
Be consistent: If you have a cozy, family-run restaurant, write your menu differently than a fancy French restaurant. Make sure the tone of what you write matches the tone of your brand. If your restaurant primarily attracts families, write a family restaurant menu in an easy-to-understand style. On the other hand, in a fancy restaurant, the menu should be written in a more elegant and formal language.
Be clear on food information: This is especially important regarding food and allergy information on preparations; it is essential to be transparent with customers. All these things help to increase the perception of the quality of the food truck.
Please keep it simple and concrete: Keep your restaurant menu design simple and avoid using fancy food jargon. Describe the dishes in simple yet enticing terms that appeal to your customers' palates.
Adapt the chef's style and think like a chef: You shouldn't write the menu once and then forget it; you must constantly improve it, always keeping the chef's vision in mind. Ask diners or people you know for feedback and use their feedback to enhance your menu.
2. Create a complete business plan
Delicious food does not define your customers' entire dining experience with your business. The fact that food trucks do generally not have a physical customer service operation does not mean that you should not examine the food carefully and verify where you will store it and various operational processes.
It would help if you calculated how much a food truck costs and rent the space where you will have or store it. Keep in mind when measuring a food truck if it fits in the spaces where you plan to locate it. You cannot imagine how many people have bought one without considering if it is spacious or the interior kitchen works.
When you are doing your market research, review the designs of food trucks and try to pay attention to the details that they mentioned; if you see that a style of truck is repeated a lot, maybe it is because they are the cheapest or due to a matter of legal regulations.
3. Research the local regulations where you are going to locate the food truck
You must research the regulations and requirements to operate your food truck. Although it can be a challenge, it is necessary that you do not make an effort halfway, as Food truck catering toronto will give you peace of mind regarding the legal status of your business and can save you a lot of money for fines.
4. Build the online presence of your food truck
Suppose you want your business to be known more quickly (and you can segment your advertising to your potential ideal client). In that case, it is necessary to think about your business's digital strategy. The food truck logo is essential since it is part of your business's identity and how people will recognize it. Speaking of your business's online presence, investing in graphic design for food trucks is essential.
Apart from this, if you are interested to know more about Custom Snack Boxes Are Essential then visit our Small Businesses category.