Name badges are a staple of the conference experience. Whether you're passing them out to attendees at the door, attaching them to lanyards for exhibitors, or presenting them during awards ceremonies and other formal events, name badges are an essential part of any event marketing strategy.
Also, help your attendees network and form connections with one another. But if your name badges are poorly designed, they can end up doing more harm than good. Here are 5 mistakes to avoid when creating name badges for your next event.
Don't make them too small
Name badges are meant to be worn on a lanyard, so it's important that they're big enough for people walking by to be able to read them. If the badge is too small, it will look like you put all of your focus into creating something beautiful but forgot about usability.
Also, badges that are too small are difficult to read from a distance, which makes it harder for people to connect with one another. If you want your attendees to be able to mingle and network easily, make sure your badges are large enough to be read from a few feet away. 
Don't make them too big
Badges that are too big can be a burden for your attendees to carry around all day, especially if they have to wear them on lanyards around their necks. If you want people to actually wear the badges, make sure they're small enough so they won't get in the way but large enough so people can read them from afar.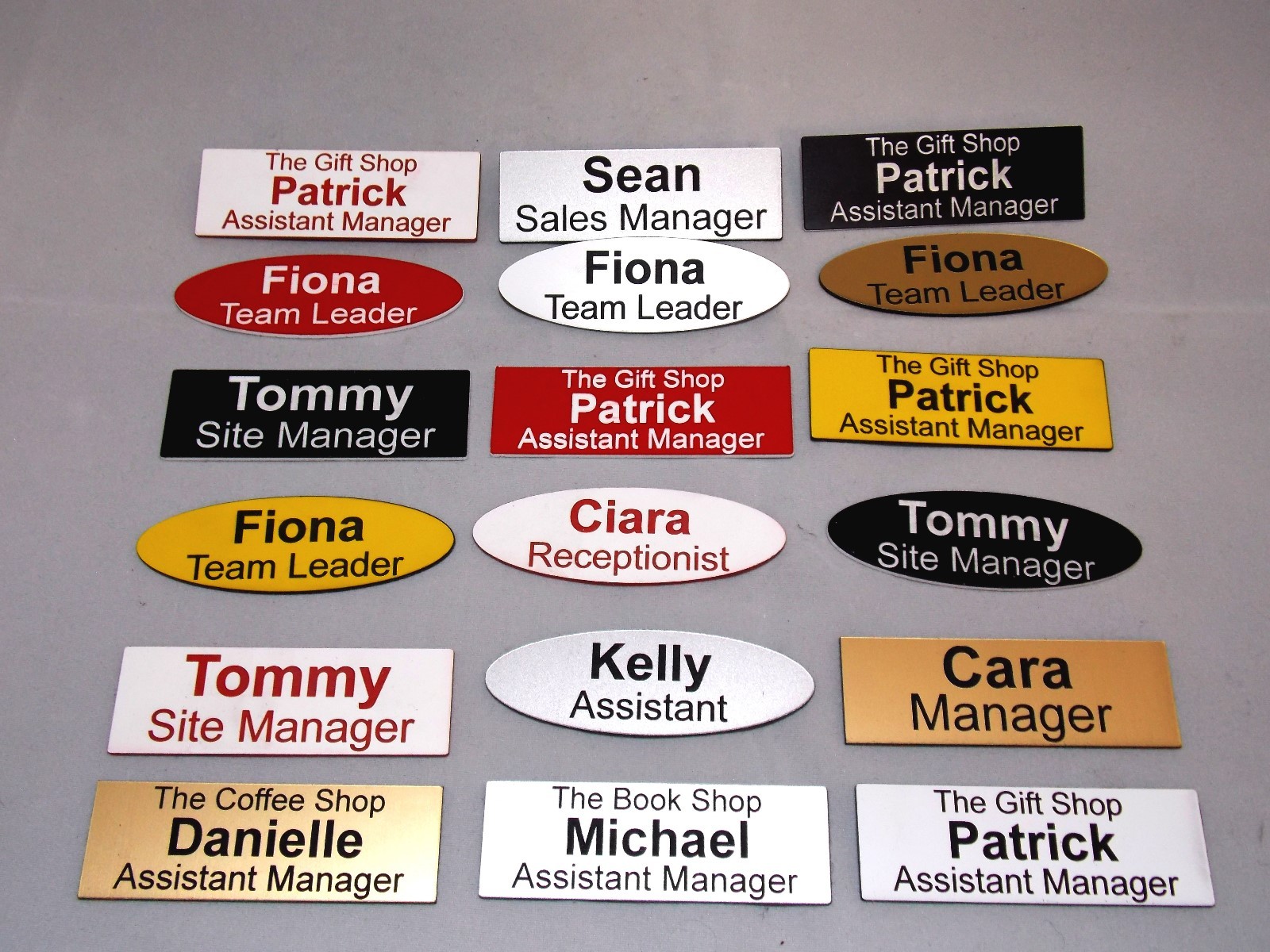 On the other hand, you don't want your name badges to be so big that they're obnoxious or intrusive. The sweet spot is somewhere in the middle—large enough to be read easily but not so large that they get in the way.
 Don't make them too complicated
Your name badges should be simple and easy to understand at a glance. That means no intricate designs or busy backgrounds—just clean, legible text against a solid background colour. This will help your attendees focus on the important part: the person's name.
When designing your name badges, don't forget the basics like including the person's name and title (if applicable). If you're hosting an international event, you may also want to include each person's country of origin so attendees can easily identify common ground with one another.
Make them match your brand
If you're holding an event for your company or organization, the name badges should reflect that. For example, if you're a financial institution and have a conservative corporate image, don't make people wear flashy bright colours or silly cartoon characters on their badges. That would be out of place and could even detract from the professionalism of the event itself.
Don't skimp on quality
Your name badges are a reflection of your brand, so don't skimp on quality just to save a few dollars. Cheaper materials will look cheap, which can give your event an unprofessional feel. Invest in high-quality materials like durable laminate or metal for a polished look that will impress your attendees.
Design unique corporate name badges and printed badges with Duro-Lenz. as a great way to add professionalism to your company, our corporate name badge could be exactly what your business needs name badges service.
Conclusion:
Name badges are essential to any conference or event, but only if they're designed well. Avoid these 5 common mistakes when creating name badges for your next event, and you'll be on your way to hosting a successful, professional gathering that leaves a lasting impression on all of your attendees.